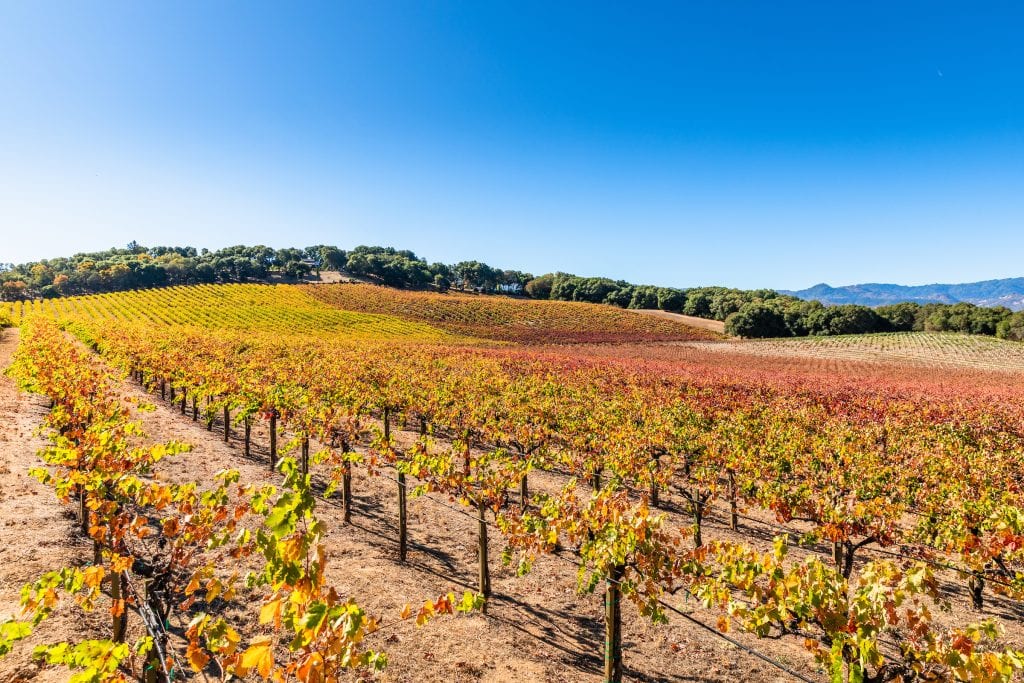 A ranch's potential has everything to do with its location. The Sterling Ranch and Vineyard is rooted in the acclaimed Talmage Bench, 5 minutes from the City of Ukiah in the heart of Mendocino County. What's so special about the 116- acre property is the Pinole gravelly loam and Yokayo sandy loam soil. Elevated above the valley floor off Old River Road, the ranch is planted to 79 acres of benchland wine grapes. This area has traditionally commanded premium pricing for Bordeaux varietal reds, including Zinfandel. The vineyard is planted to predominantly Cabernet Sauvignon with a healthy amount of Zinfandel and a little over 11 acres of Chenin Blanc.
The lifeline to any vineyard is its water and the quality thereof. The vineyard has one main well with a recent well test of 245 +/- gallons per minute and two on-site reservoirs. The reservoirs have licensed water rights from the State of California. Water is delivered to the ranch through overhead solid set sprinklers to combat any potential frost and drip lines for irrigation during the summer months.
The spectacular vista views from the ranch overlook the entire Talmage Bench to the North and Ukiah Valley to the west. It isn't very easy to assess where the best homesite on the ranch would be as there are many great views for your dream home.
116+/- acres on the Talmage Bench
79+/- acres planted to vineyard
Cab Sauv, Zin and Chenin Blanc
Pinole Gravelly Loam and Yokayo Sandy Loam soils
2 reservoirs – State Licensed
High Output Ag Well
Zoned Ag 40
Numerous sweeping view homesites
Presented at  $2,550,000
[ Click Here For Marketing Brochure (9MB PDF) ]