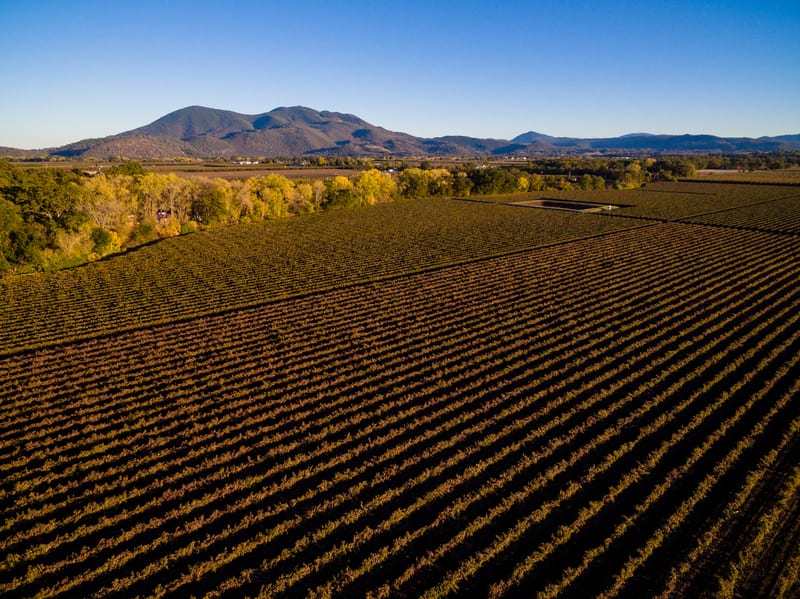 306.35 tons in 2015. 45 (+/-) acre performing production vineyard consisting of 35 (+/-) acres planted to Chardonnay, between 1996-1998. There are 10 (+/-) acres of Zinfandel on 5bb rootstock that produced 74 +/- tons in 2015. Average price per ton for the Chardonnay was $1,265 in 2015. There is a potential grape contract available for a new owner. A tree lined creek runs through the property and a potential building site (would require removal of 1 +/- acre of vineyard). The water from the property comes from 2 on- site wells that produce 400 +/- gallons per minute. The frost system is operated by an on-site pump and reservoir. VSP trellis allows for the entire ranch to be machine harvested.
Price: $1,715,000
Features at a glance:
Approx 304 tons in 2015 (6.6 tons per acre)
45 acres planted to high production vineyard
35 acres of Chardonnay
10 acres of Zinfandel (produced over 7 tons per acre in 2015)
400 gallon per minute on site well
"Pit" pond for frost protection
Entire ranch is machine harvested
Chardonnay grape purchase agreement available
Interested in this listing? Contact us below.