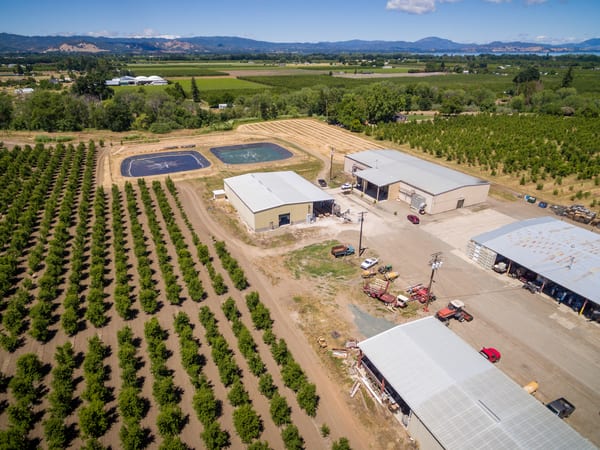 Medium size wine production facility in the North Coast on 16.5 acres. Currently occupied by Wildhurst, this facility is 37,000 +/- square feet under roof. The offering includes over $1M in winery equipment including 180,000+/- gallons of stainless steel tanks, large crusher, barrels, new waste water treatment pond permitted for 65,000 cases of production annually, office, lab, shop, 8,000 square foot tank storage building, 400 amp 240 volt 3 phase power. Inventory is not included.
Presented at $2,000,000
[ Click For Marketing Brochure (11MB PDF) ]
SOLD
Features at a glance:
65,000 case permit wine production facility
180,000 gallons of stainless steel tanks
Barrels
New waste water pond
Lab
Shop
Over $1M in equipment included
Interested in this listing? Contact us below.